Suddenly, there were camels on campus at Michigan State University today.
The vice president for university relations, Terry Denbow, found a new friend.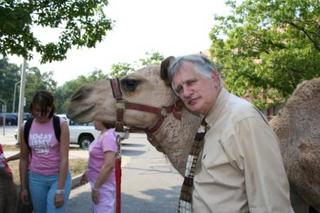 As did a computer nerd: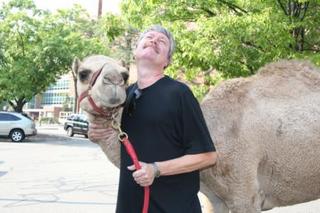 But an MSU student discovered absolute, unconditional, true love: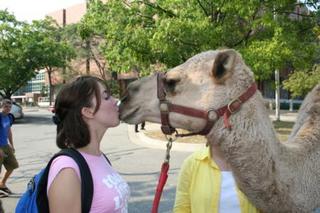 Click to see full-size images. For the complete collection of photos of the camel invasion, please see
http://www.imagestation.com/album/?id=2120711596
. You have to subscribe to Imagestation, but it is free.