It's the first anniversary of the devastating Blaster worm, which wrought havoc around the world, especially at universities. In its wisdom, Microsoft has timed the release of Windows XP Service Pack 2 for the anniversary, which means that this year millions of students will return to school, plug into the campus network, and discover that Windows Update wants to install SP 2. It's a "critical update" delivered at the worst possible time for college campuses. (Microsoft also won't let universities build patch CDs with SP2 for students in residence halls, citing its copyright policy.)

Word on the street is that Microsoft is dribbling out the SP2 release. Only a few folks will be offered this "critical update" at first. It's not clear what the random sampling process is. Curious if my new Thinkpad running XP Pro would catch SP2, I ran Windows Update.
To my utter astonishment, I do need a "critical update" -- for a font!
Critical Update for Windows (KB833407) Download size: 309 KB, less than 1 minute
This item updates the Bookshelf Symbol 7 font included in some Microsoft products. The font has been found to contain unacceptable symbols. After you install this item, you may have to restart your computer.
A little bit of Googling reveals that one of the characters in Bookshelf 7 resembles a swastika. I don't know if it
is
a swastika or not, as other cultures have produced symbols that resemble that offensive sign used by the Nazis centuries later.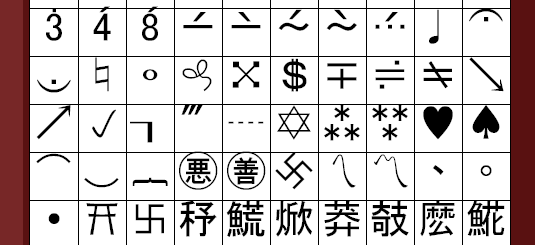 It seems the Anti-Defamation League raised this issue with Microsoft in 2003, and Microsoft agreed to replace the font table with a new one sans pseudo-swastika. While that's probably the best move for Microsoft to make, there is no excuse for putting out as CRITICAL a new font table just because a symbol in it is objectionable. A critical update should be something critical to the operation of my computer. I have never even gone near the Bookshelf 7 fonts myself, and I've never encountered a Web page that exploited the offending character. Meanwhile, the
really
critical update, SP2, isn't available, and will start to appear, randomly, starting today. So you can't get XP SP2 as an end user if you want it, other than if randomly chosen, and you will get the Bookshelf Critical Update whether you want it or not.