Just stumbled across Google Maps. Google hits another one out of the park... This takes the Web map experience to a whole new plane, with a level of interactivity and
ease of use that makes Mapquest seem so mid-90s.
http://www.google.com/help/maps/tour/
These guys are unbelievable!
I did find a funny glitch. They brag that you can quickly locate, say, a sushi restaurant. So I tried searching for "sushi East Lansing" and one of the listings was a little wacky: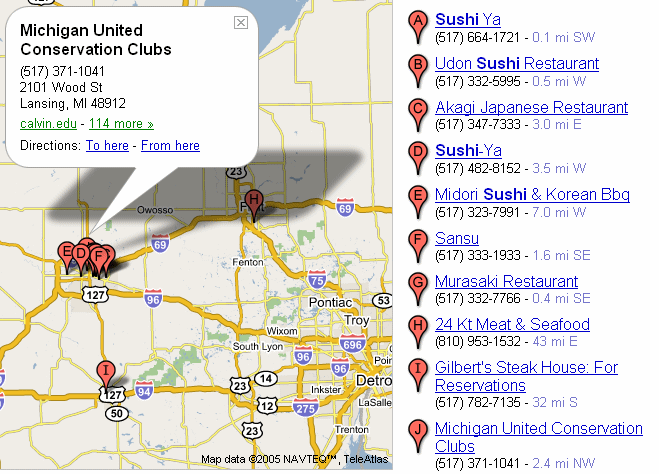 It looks like they conflated items from the events calendar for Calvin College and turned a conservation club into a sushi joint!