A French phrase came to mind and I didn't know how to spell it. So I did the unscientific thing, I Googled the phrase as I thought it might be spelled.
joi de vivre
Hmmm, only 16,000 hits. So I asked Google:
define: joi de vivre
Nothing. So I Googled for:
joy of life french
Paydirt: an About.com entry on French phrases showed the correct spelling of "joie de vivre".
Along the way I stumbled on a Web site at
http://www.joidevivre.com/
. Hmmm, should domain registry services offer spell checking?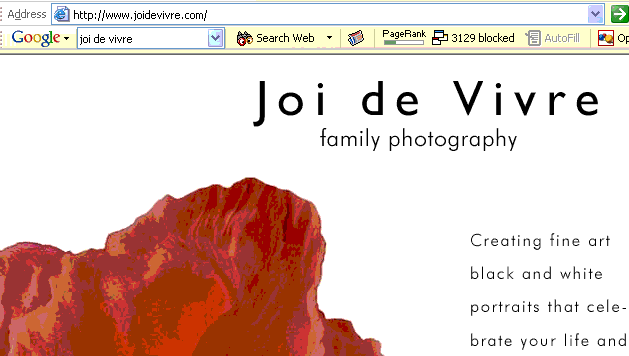 Fine photography portraiture for Chicagoans who don't speak French? Nope, it turns out the photographer is named Joi Rosenbaum and the spelling is therefore intentional.
I hope this story has brought a little joy into your life...