Take a look at this front page. At first reading are you as confused about the budget headline as I was?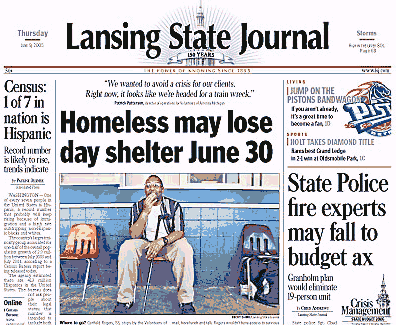 I kept reading "fire" as a verb -- rendering the headline gibberish -- until I realized it was a noun being used as an adjective. Let's see... how might they have phrased this better? "
Budget closes State Police arson unit
" perhaps?